Nordic Committee for Human Rights
wishes all
Merry Christmas & Happy New Year 2014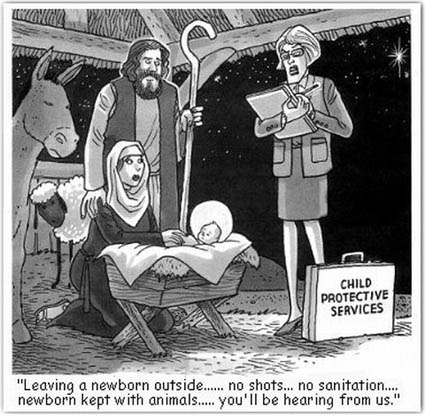 In today's world. What if ....?
We, in the NCHR, deeply regret the suffering caused to all the children who have been taken into care on arbitrary grounds and placed in foster homes or institutions. We also extend our sympathy to their parents and relatives.

Christmas time is Family time.

However, during the Christmas season, the social services in the Nordic countries almost systematically refuse contact between the children in public care and their families.


Sincere Christmas Greetings

Ruby Harrold-Claesson
President.


Infant Discovered In Barn, Child Protective Services Launch Probe
Nazareth Carpenter Being Held On Charges Involving Underage Mother
Author unknown

Return