The Speakers:

John A. M. Hemming, MP, Birmingham, UK.
John Hemming is a British politician, the Member of Parliament for Birmingham Yardley and Group Chair of the Liberal Democrats on the city council of Birmingham.
John Hemming is particularly involved in cases of state child abduction, and he has been personally involved in several cases that have been featured in the media, for eg the Fran Lyon case.
John Hemming has now drafted the Family Justice Bill - United Kingdom which hopefully will become law in the UK in the very near future.
For more information please see: John Hemming's web site

Ingalill Elenius Öman, mother, grandmother and merchant, Luleå
Ingalill Elenius Öman is the mother of five children, and at present, she has three grandchildren. She has worked as a youth leader for many years. Then she drove the bus for four years after which she bought a clothing store that she has been running for about nine years now.
Ingalill Elenius Öman has always defended those who need help. She has been a local politician for a mandate period and she has never been afraid to face danger and the powerful: if someone is being treated badly, she always came to the rescue of the victim. Consequently, when she was hit by the unspeakable that social workers had taken her grandchild, her competitive instinct set in and she began the fight for Christopher, who she and her husband, who is a teacher, managed to free.
Read more: Socialen har tagit mitt barnbarn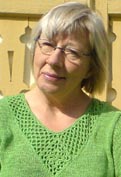 Siv Lundin, mother and civil servant, Gislaved
Siv Lundin is the mother of two children. She is an economist and she has studied English at university level. For 21 years she was a clerk, but since 1995 she has worked mainly within the municipality. Siv Lundin's daughter was taken into public care under strange circumstances and placed in a foster home that was - on a horse farm.

Lillemor Holmberg, journalist and artist, Stockholm
Lillemor Holmberg was - and still is - involved in the Blomqvist case, a public care case that took place in 1957, when the Blomqvist's five children were forcibly removed from their family and placed in foster care. Lillemor Blomqvist was the first journalist in Sweden who questioned how the Child Welfare Board in Vetlanda treated the family.
Read more:: Vetlandafallet

Jan Gillberg, publisher of the Magazine DSM, Gränna
Jan Gillberg is the publisher of the Magazine DSM (Debatt Sanningssökande Mediakritik).
He is a BA. and he was chairman of the Right Students. He was speech writer and Bill maker for Jarl Hjalmarson, secretary of the Parliamentary Bank committee and CEO of the Swedish
Marketing Federation. Jan Gillberg was the publisher of the Magazine 'Origo', in which he published articles about the municipality of Vetlanda's destruction of the Blomqvist family.
Read more:: DSM, Vetlandafallet


Panel debate
Topic: The Billions of taxpayers money that are being squandered by the municipalities on compulsary care (LVU)
Civil Engineer Ove Svidén, president of Peace Foundation.
Ove Svidén has 18 years of experience on how politicians and civil servants in Swedish municipalities engaged in mismanagement of taxpayers' funds to the detriment of children and their families.
He calls this "LVU corruption".

Economist, civil servant, Siv Lundin, lecturer (see above)


Laywer, physician, Siv Westerberg
Siv Westerberg is, as everyone knows, one of the founders of the NCHR/NKMR.
She has won nine cases against Sweden in the European Commission and seven verdicts in the European Court of Human Rights in Strasbourg.
She holds the European record for cases won against an individual country.


Ruby Harrold-Claesson, lawyer, president of the NCHR/NKMR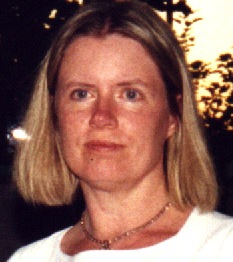 Moderator: Madeleine Johansson, lawyer

Madeleine Johansson is a former board member of the NCHR/NKMR.
She has worked with public care cases for several years and she has been involved in numerous cases that have received media attention.